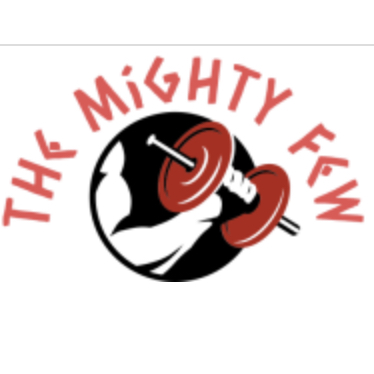 Being part of a coalition you need to know certain things. Like what to do each day and how being part of a coalition can help you and your union to become more powerful.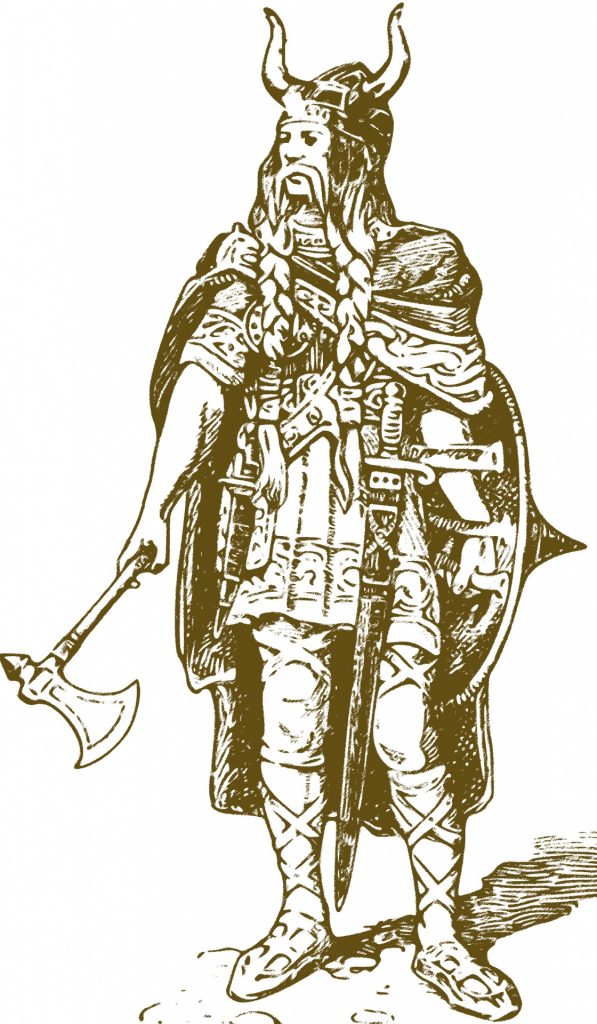 We are a laid back coalition who enjoys playing Game of Sultans as well are relaxing and chatting. We make sure to always maintain positive attitudes when we can and we love to help each other.
Buildings and construction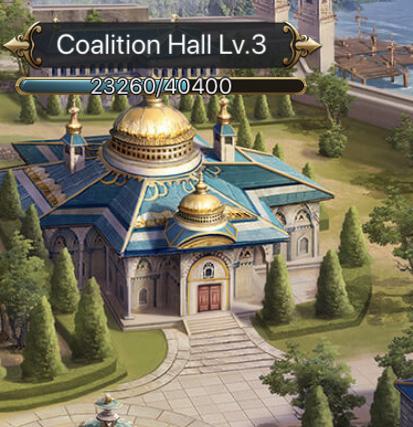 Coalition Hall
This is the main hall where you will complete your daily quests. Here is where you will be able to complete your daily quests. Use the coalition market. Gain titles for contributions and the location to contribute your building materials.
Wood – 4 points per donation, most likely to drop from quests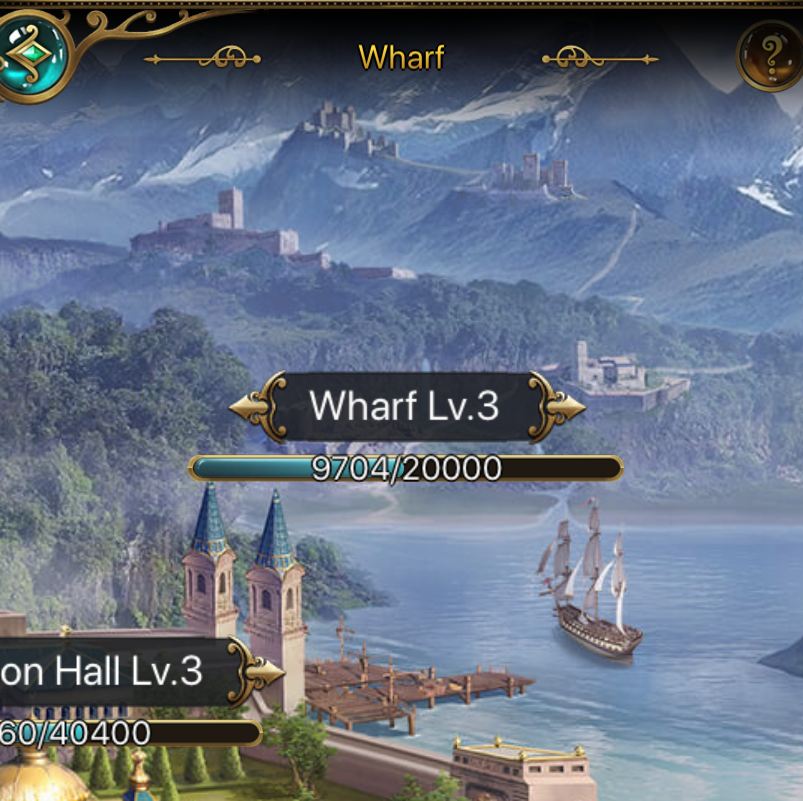 Wharf
This is the wharf, not really sure what it does but contributing to it helps to level up the coalition.
Iron – 8 points per donation, less likely to drop from quests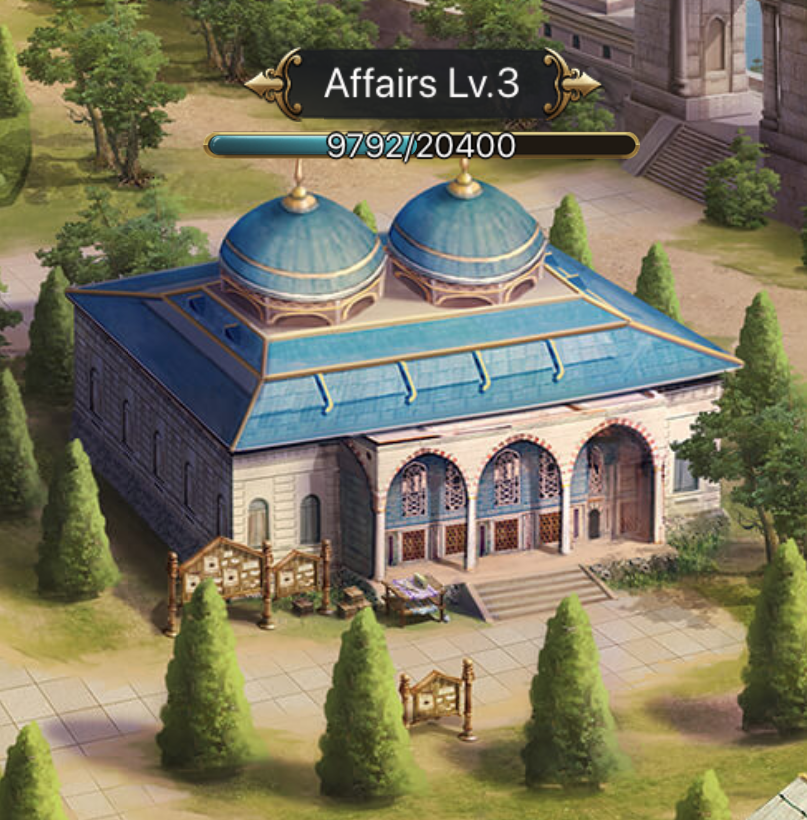 Affairs
This is the building you will go to for obtaining and completing daily quests. You will want to check into this building several times a day if you can to get more quests. The more quests you complete, the more building materials that you will get. Higher level quests will produce better rewards.
Stone – 12 points per donation, least to drop from quests
Daily Quests/Contributions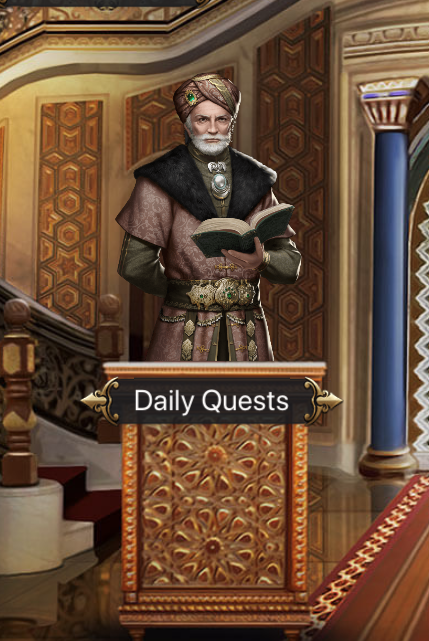 Get you Daily Quests
Everyday you will be able to get one quest that will go onto the quest board. When you get your quest you will need to follow the directions for who to put or what to donate.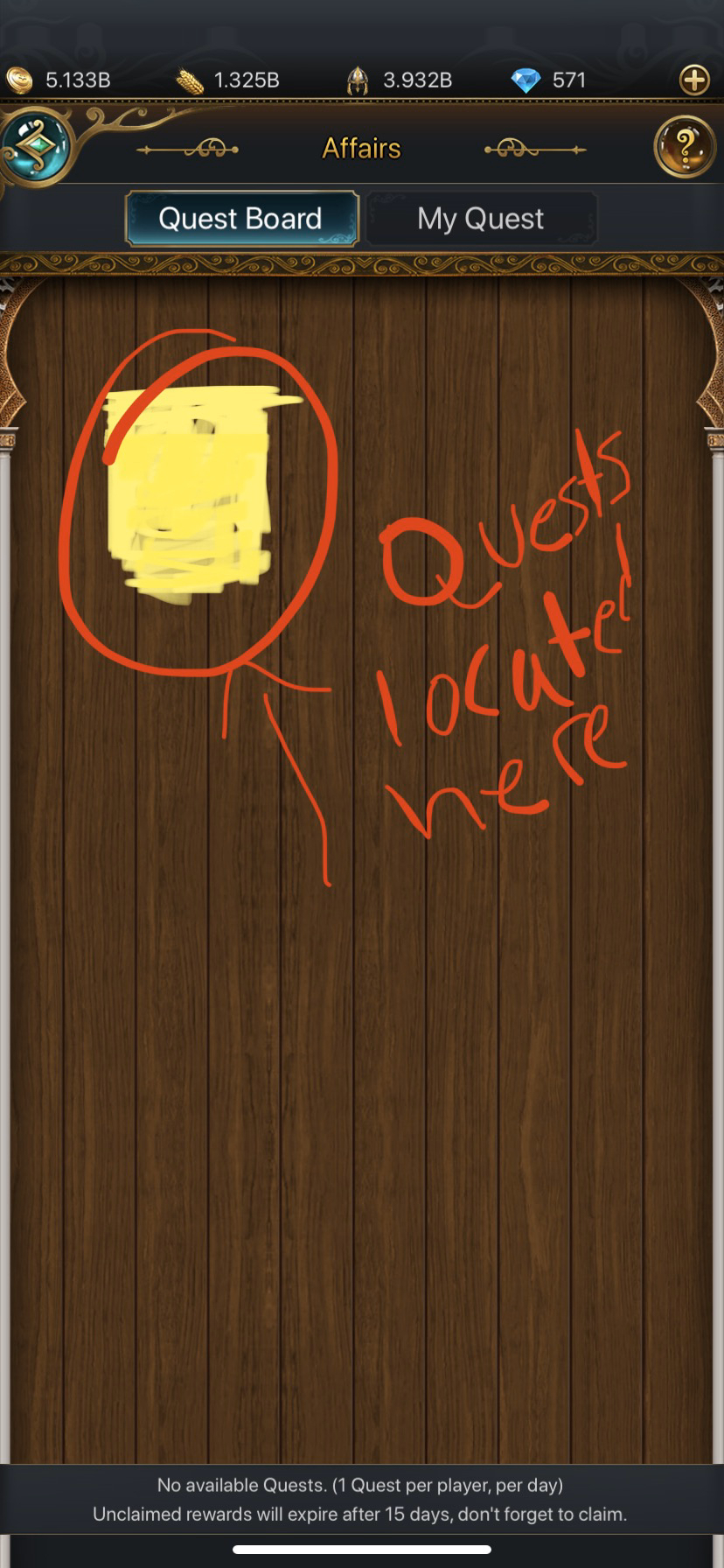 Getting New Quests
To get more daily quests you will need to go the affiars building shown above. You will see the quest board where you will be able to select your quests. Quests come in different difficulties. Currently we are able to do up to three stars, the more difficult the quest the better reward. Rewards are given both for adding to a quests as well as for closing a completed quest.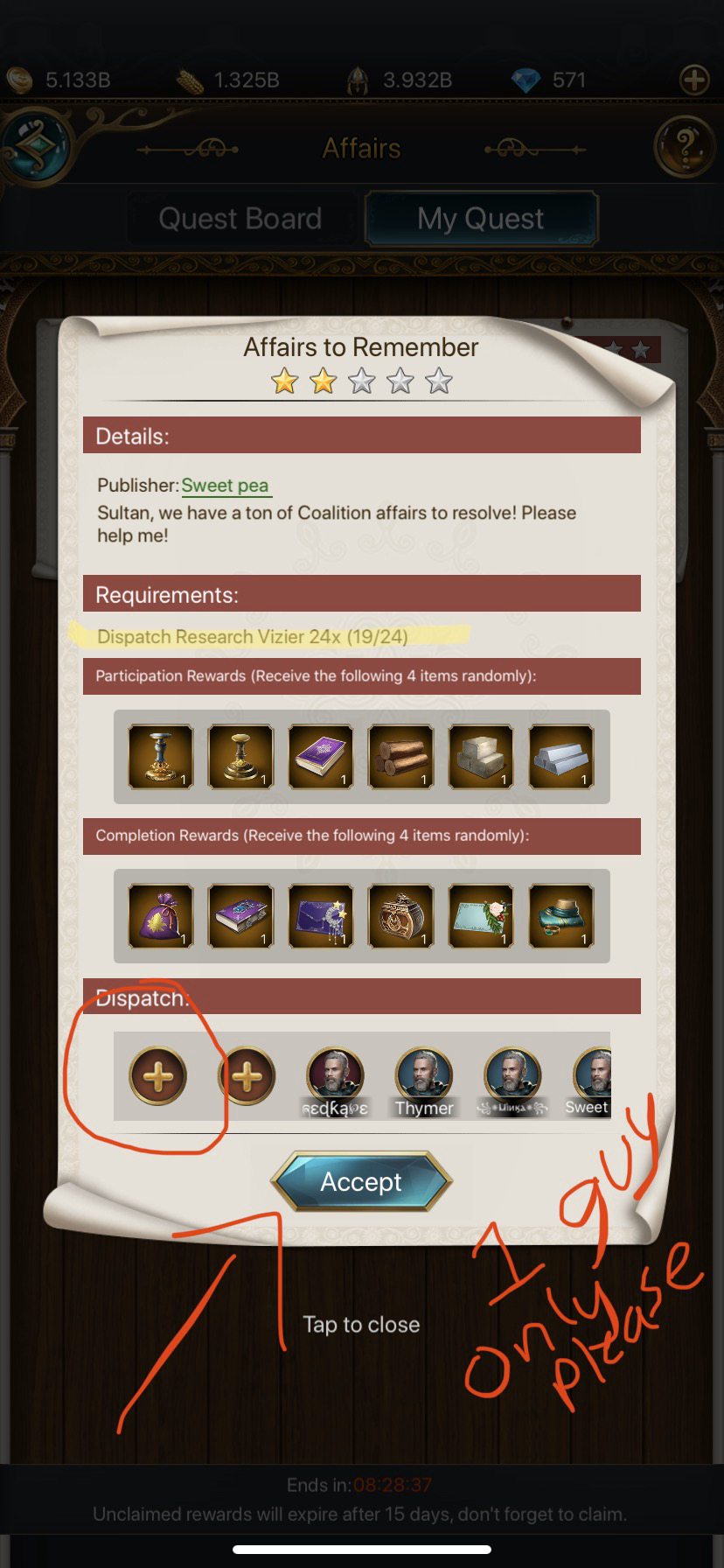 Who/What To Add
Your quest will tell you what you need to add or what you need to do to be able to complete the quest. Please make sure when you first join a quest you only add one vizier. One hour before reset you may add as many viziers as you like so we can get the points and additional bonus supplies. Red quests will give you vizier quests and blue quests will be something that you either have to donate or do.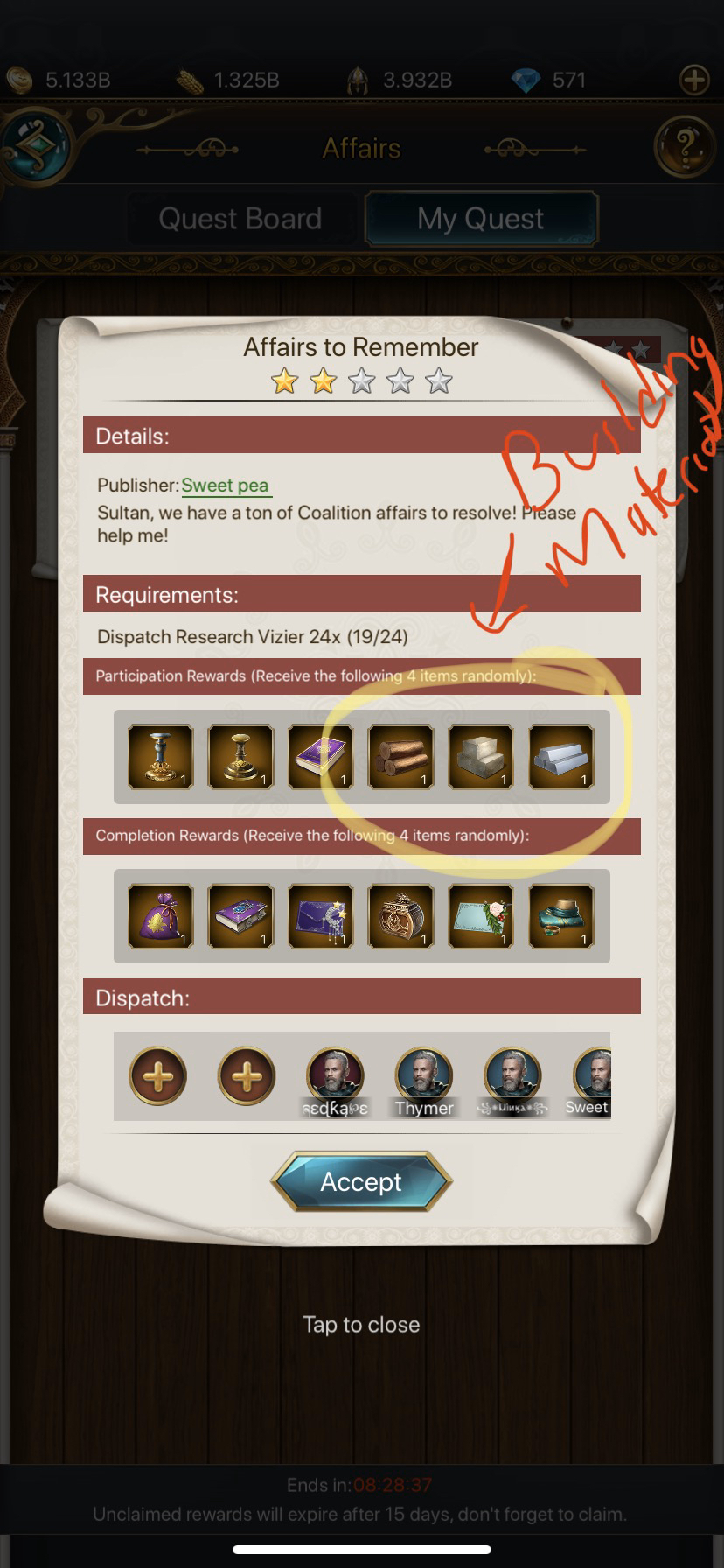 Building Materials
Each time you complete a quest or add guys to a quest you are able to collect building supplies. These are used to upgrade your buildings and eventually coalition level.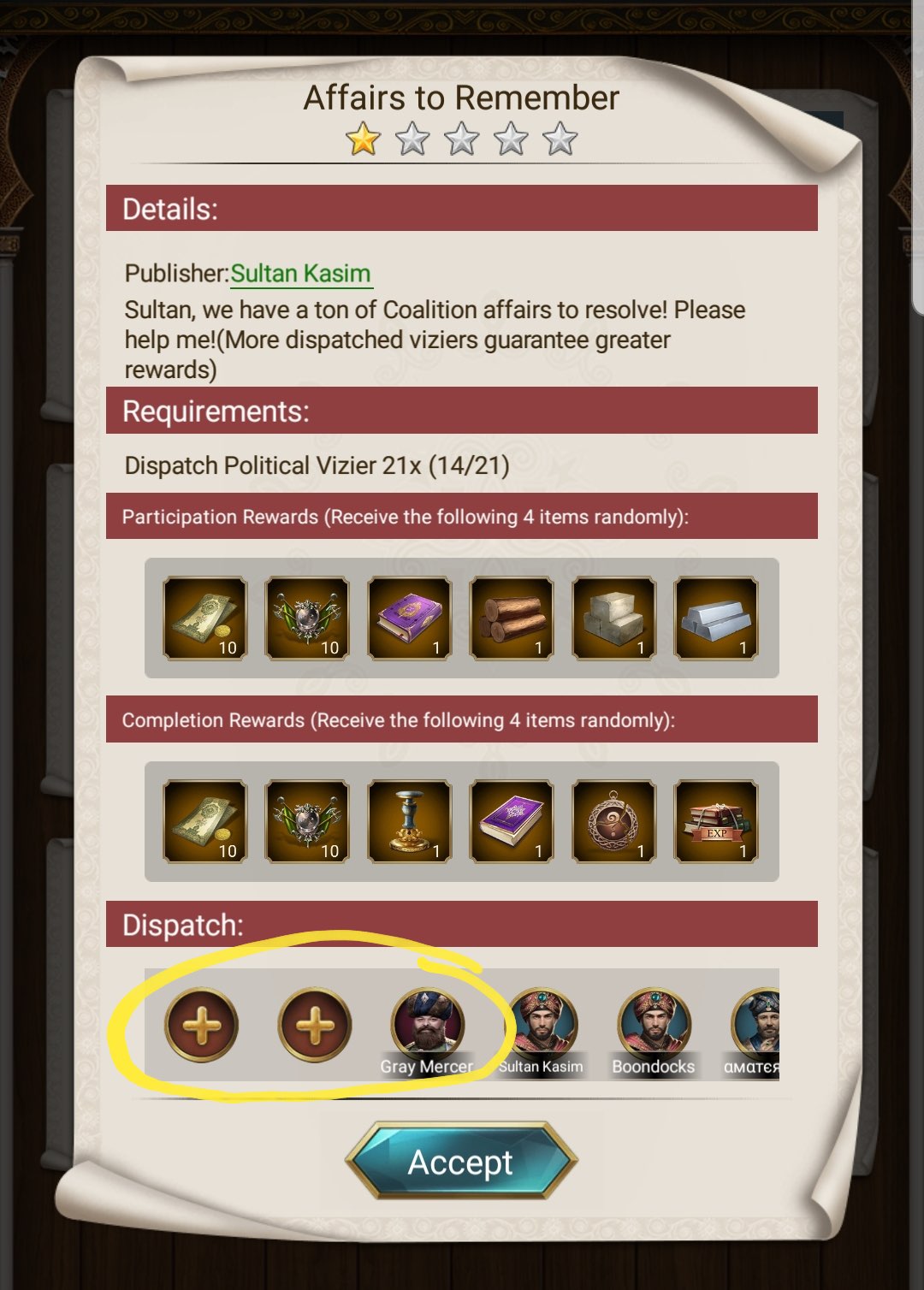 Daily Quests Completion Bonus
Don't forget to check back in after the quest is completed for a second reward. All quests must be completed before reset of the same day. Unclaimed completed quest rewards will disappear after 15 days.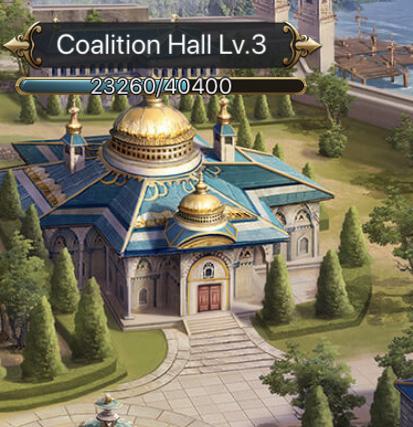 Contributing building materials
Each building has unique materials that you can donate to it. When you donate the points that you contribute will be equal to the number of points you will amass for using at the market. See each building and materials above.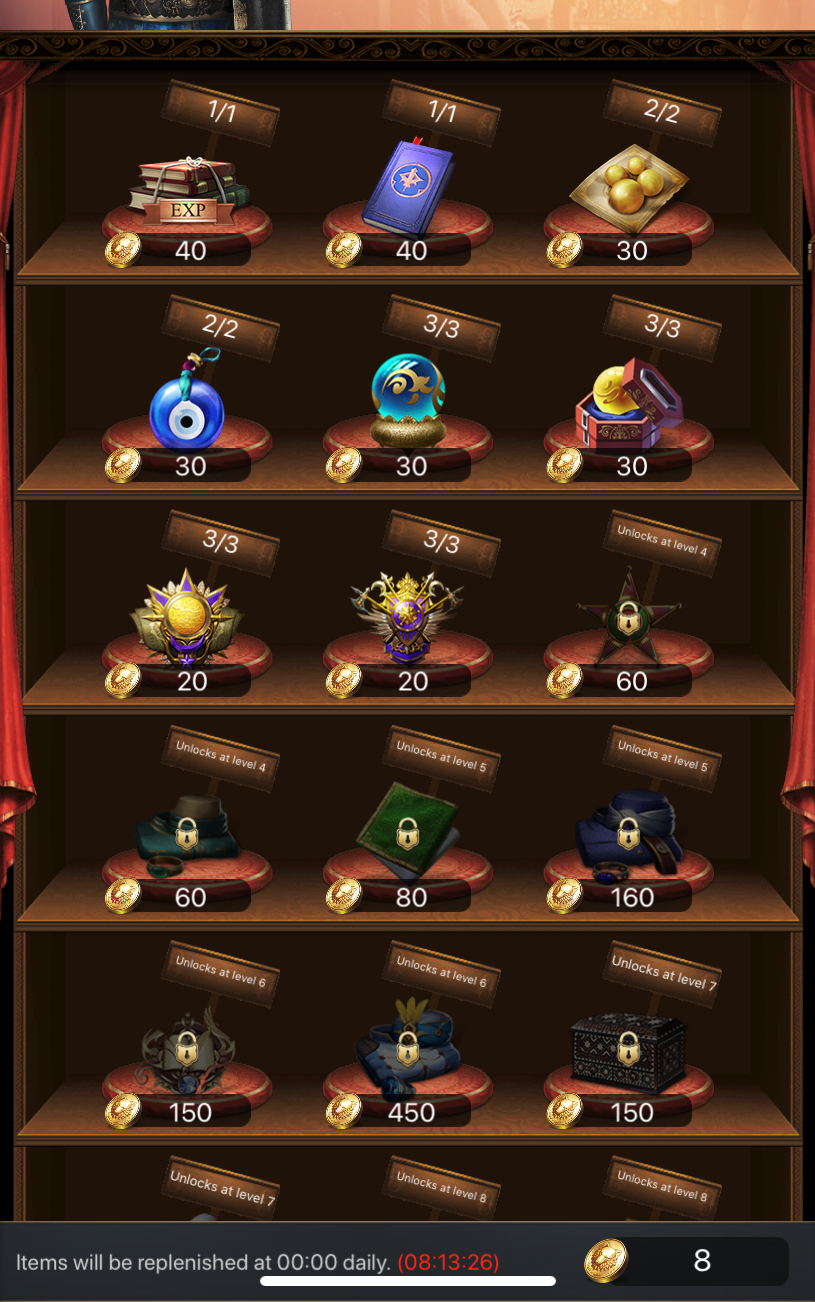 Using Contribution Points
You will be able to use the points that you earned for donating building materials at the market. The market will have different items based upon the level of the coalition. The higher the coalition the better the rewards, also the more of them that you can buy. The market will reset every day you can buy new items. (I suggest investing in experience books.)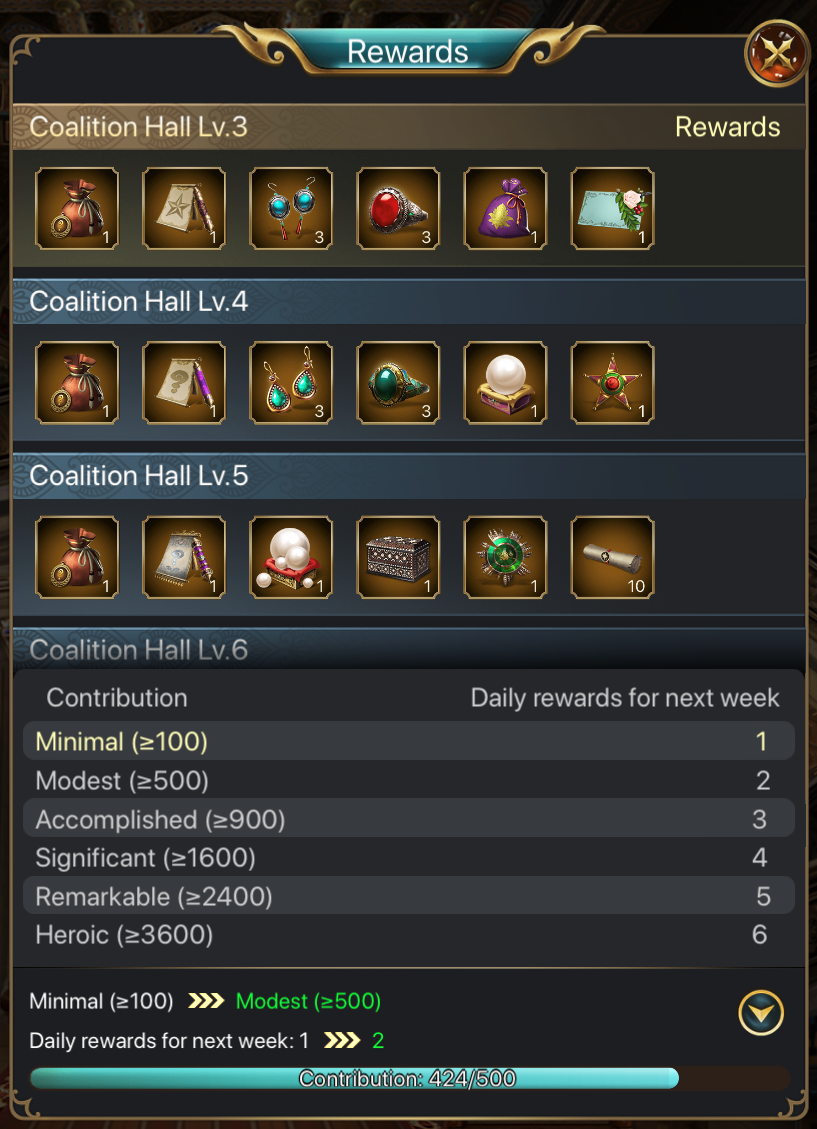 Contribution Points Weekly
Each week you will donate to the coalition. The points are tallied by the week and will tell you how much you have given. The more you donate the better the weekly reward will be.
I would suggest that if you know you don't have enough to make it to the next level of rewards that you save it to donate for the following week. Calculations for those points can be made using the points above.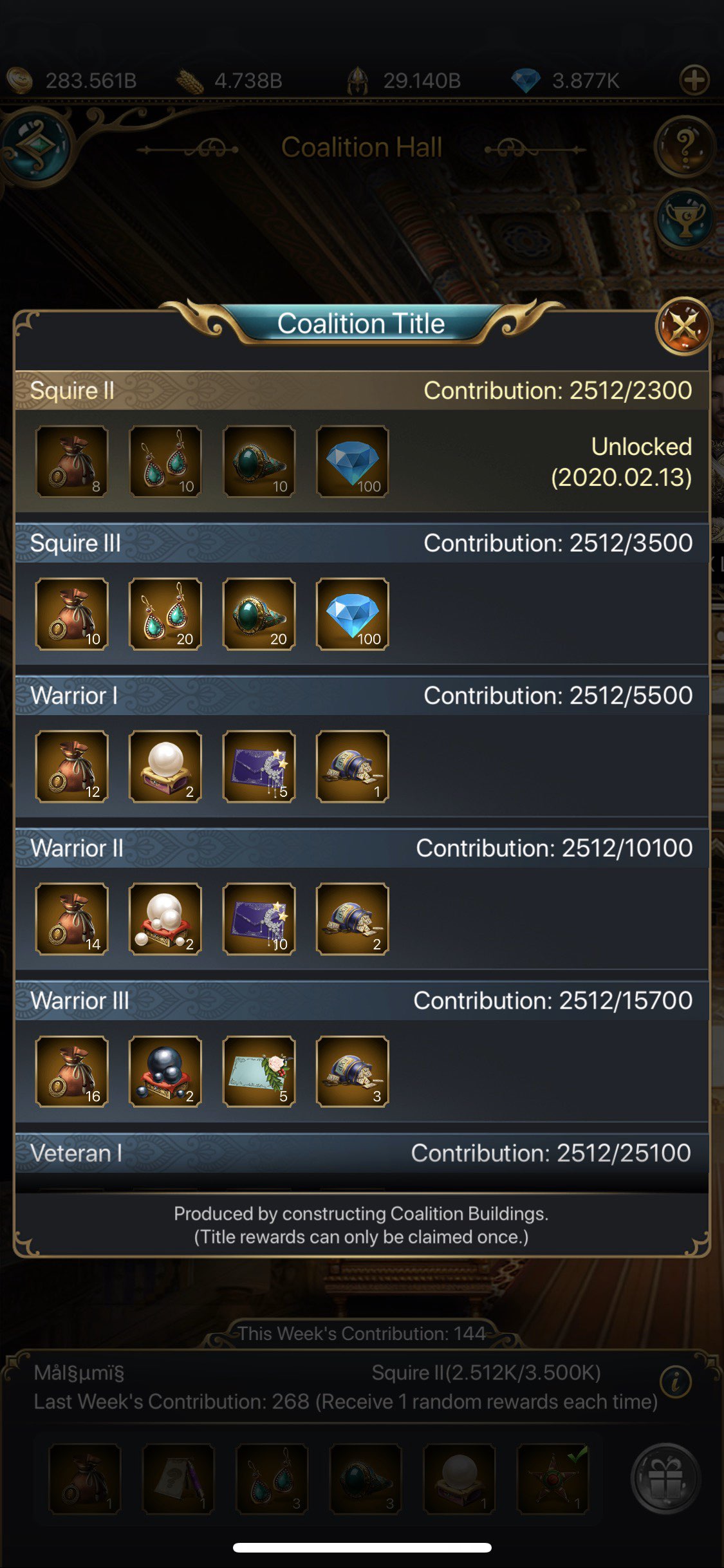 Contribution Points Titles
Over time you will earn titles within the coalition for contributing. These will earn you nifty rewards and will stay wityh you so long as you are part of the coalition.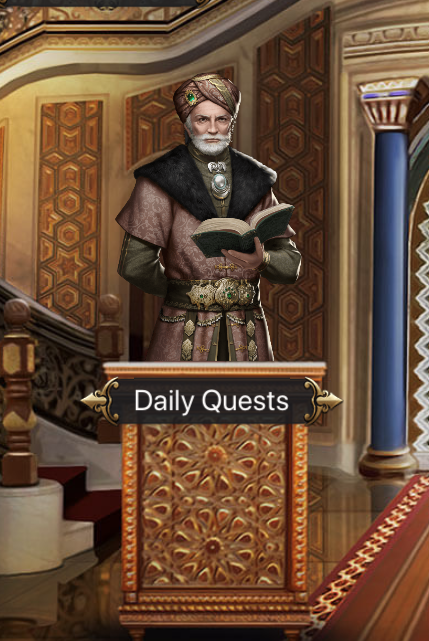 Daily Quest
This guy will give you quests everyday.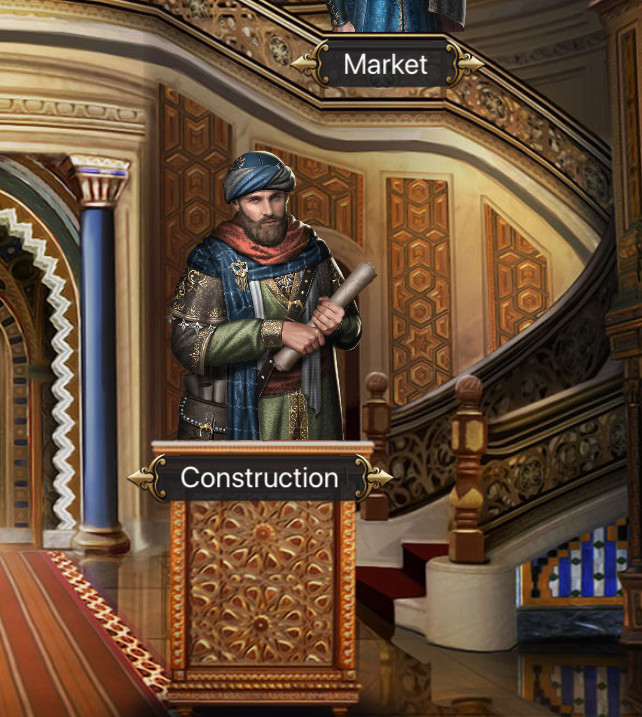 Construction Guy
This guy is who you click on to donate your building materials.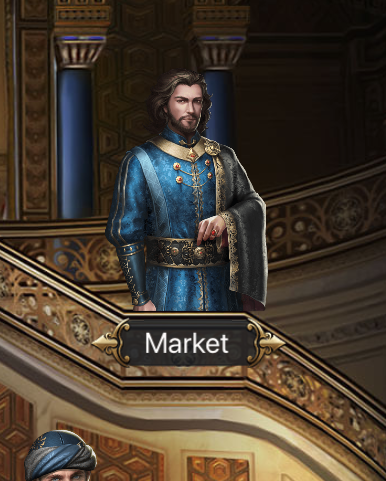 Market Guy
This guy will bring you to the market so you can use your points to get awesome rewards.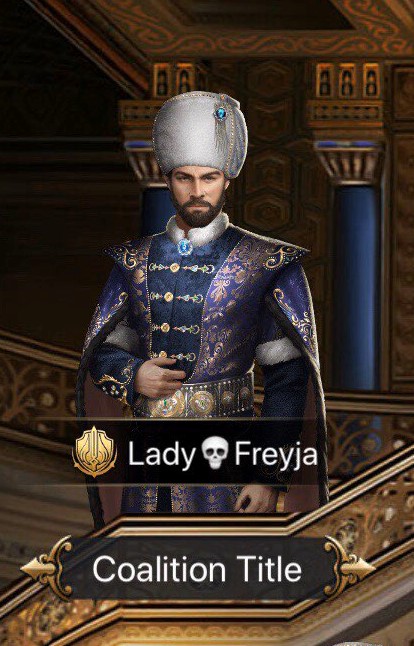 Title Guy
This guy will give you titles based on your contributions.